More than just commodities
At CIC we provide logistic support and supply chain management of agricultural commodities such as rice, maize, sugar, milk powder, vegetable oil, soybean, soybean meal and wheat. Please contact us for any enquiry you might have.
Sourcing our rice from the most experienced millers and exporters in Thailand, Vietnam, India and Pakistan enables us to offer our customers a complete range of first-class quality rice.Each of our various brands is highly regarded in their respective market segments and is constantly praised for taste, flavour and consistency.

Throughout our 30 year history we have always ensured to maintain the highest standards of quality and quality control required for premium products.

We supply fragrant, steamed, long grain, white, broken and parboiled rice mainly from south Asia.
Our maize originates from the best growers and cooperatives in South America, mainly Argentina. Being non-GMO and suitable for human consumption, special care and attention through rigorous pre-shipment inspection is given to the quality of the product we buy and load.

crystal and refined sugar
about crystal and refined sugar
Both the crystal as well as the refined sugar we distribute in Africa are sourced from the most renown reputable refineries and / or export houses in South America and Europe.

According to market and users preferences and / or applications we supply both 45 Icumsa (refined) as well as 150 Icumsa (crystal). Irrespective of the grade we only distribute sugar produced from the same year crop.
From the world's best producers/packers of powder milk notably in South America (Argentina) and Europe.

Our instant full cream powder with added A and D vitamins is traditionally packed under our own brand "Lait Mimo" which nutritional value is impeccable and can be consumed by children and adults alike as well as used in industrial application. Quality control and first class storage conditions make the "Lait Mimo" a first-class quality product.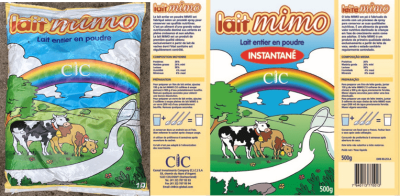 We supply milk powder.
Contact us for more infromation.
From soya bean mainly, our refined, deodorized, pure vegetable oil is produced by leading refiners in Europe and bottled in 1 liter PET bottles under our brand "Mimo". it has a high nutritional value and is widely used by consumers for their daily traditional cooking.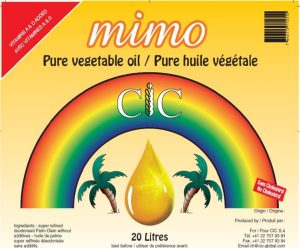 We supply vegetable oil.
Contact us for more infromation.